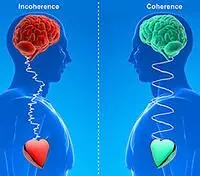 HeartMath is a research-based system of tools, techniques and technology used to increase emotional self-regulation. The HeartMath System has been tested in multiple health-care, educational, corporate and athletic settings around the world since 1992.

Stress

Research has shown that an estimated 75% to 90% of visits to primary care physicians are for stress-related complaints. Some symptoms that can be caused by stress are:
Irritability
Muscle tension
Depression and/or anxiety
Sleeplessness
Loss of memory or other cognitive functions
Increased heart rate and blood pressure
The HeartMath System incorporates emotional refocusing and restructuring tools and techniques that are facilitated by heart-rhythm-coherence monitoring and feedback technology. Individuals effectively learn to reduce stress and anxiety and improve health, learning, performance and quality of life.

The HeartMath System can:
Help to reduce stress
Help manage emotions associated with stress
Expand coping skills
Create a greater sense of well-being
Result in significant stress reduction benefits with ADD/ADHD, anger, anxiety, Post Traumatic Stress Disorder (PTSD), test anxiety, chronic pain, depression, emotional eating, and hypertension
If you feel that you would benefit from learning to use the HeartMath tools and technologies, please don't hesitate to contact Marianne at 630-337-6571.

You can also get more information about HeartMath at www.heartmath.com .