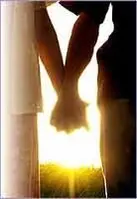 Making the decision to go to marriage or couples therapy can be a difficult decision to make. But marriage or couples therapy can help you better cope with a troubled relationship - rather than trying to ignore it or hoping it gets better on its own. In marriage or couples therapy, you'll learn skills to solidify your relationship. These skills may include communicating openly, problem solving together and discussing differences rationally. You'll analyze both the good and bad parts of your relationship as you pinpoint and better understand the sources of your conflicts. Through marriage or couples therapy, you can make thoughtful decisions about rebuilding your relationship. Marianne Tomlinson Therapy, LLC is a firm believer that most marriages are worth saving. In our busy and hectic world today, we believe that most couples can have a successful relationship if they make their relationship their top priority.

If your partner refuses to attend therapy sessions, you can go by yourself. It can be more challenging to patch up a relationship when only one partner is willing to go to therapy, but you can still benefit by learning more about your reactions and behavior in the relationship.

Some couples seek marriage or couples therapy to strengthen their bonds and gain better understanding of each other. Couples planning to get married can also be helped by marriage or couples therapy. This pre-marriage therapy can help couples achieve a deeper understanding of each other and help iron out differences before marriage.

Some benefits of Marriage or Couples Counseling are:
You will learn how to resolve conflict in a healthy manner. You will learn communication skills that will help you to not only listen to your partner but to process what your partner is saying.
You will learn how to state your needs clearly and openly without resentment or anger.
You will learn how to be assertive without being offensive. Both partners need to be able to talk about their issues without fear of hurting the other partner. You will learn that you can get get what you need without having to make demands and engage in conflict.
You will learn to process and work through unresolved issues. Marriage or couples counseling offers a safe environment for expressing any unhappiness you feel. Getting your feelings out in the open with the help of a counselor may be all you need. You may find that your partner is more willing to work together to solve the problems in the relationship. You may also find that your partner is unwilling to do the work. If so, you are then free to leave the relationship without any guilt because you have given it your best shot.
You will develop a deeper understanding of who your partner is and what his/her needs are. Better yet, you will learn more deeply who you are and what your needs are. You may end up finding those needs can be met inside the relationship.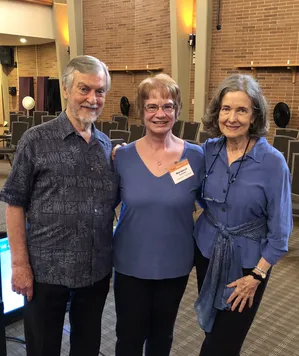 Marianne with Dr. Harville Hendricks and Dr. Helen Hunt
Marianne has studied Imago Relationship Therapy with Dr. Harville Hendricks and Dr. Helen Hunt. Imago Relationship Therapy is a highly effective form of relationship and couples therapy that has positively affected thousands of couples around the world. This transformational method of therapy was developed 25 years ago by Dr Harville Hendrix and Dr Helen LaKelly Hunt, and provides resources for couples, therapists or individuals seeking to find a way to be more effective in their life and relationships. Marianne teaches the "Imago Dialogue" process which can help you move from blame and reactivity to understanding and empathy. With this healing process, you can transform conflicts into opportunities for healing and growth, and connect more deeply and lovingly with your intimate partner.
Marianne has also completed Clinical Training Levels One and Two in Gottman Method Couples Therapy. The Foundation of Gottman Couples Therapy is based on Drs. John and Julie Gottman's 40+ years of clinical experience and research that is based on interventions and exercises that are structured, goal oriented, and scientifically-based. Research has shown that couples need to be able to work on becoming better friends, learn to manage conflict and create ways to support each other's hopes for the future.

If you have any questions, please don't hesitate to call us at 630-337-6571.

Member of Illinois Association of Couples and Family Counseling